The luxury handcrafted porcelain of the 21st century. Lighting, home accessories, decorative sculptures and figurines.
Our favourites
Sculptures
Rhino Sculpture
Discover the animals figurines, animals are an endless source of inspiration for Lladró artists, who are capable of breathing life into porcelain creations of everything from wild elephants and rhinos to cats and dogs.
Discover
New in Lladró
Butterfly Figurine
The most recent creations from Lladró's workshops. New samples of talent, creativity and emotion made of porcelain art.
Discover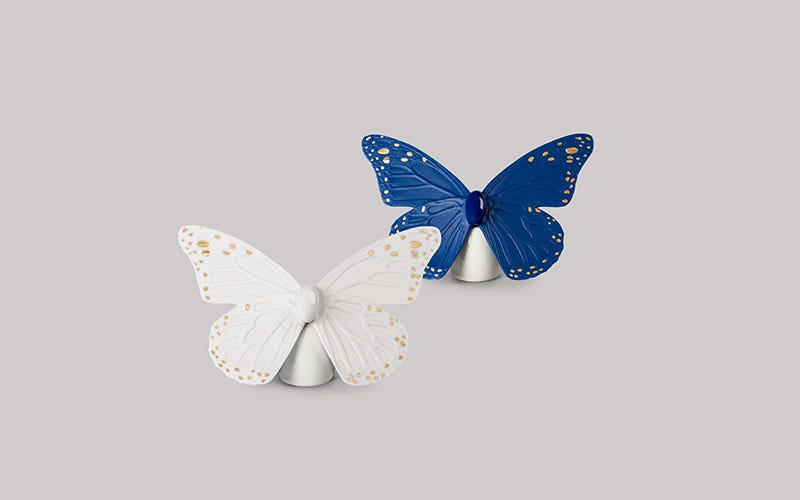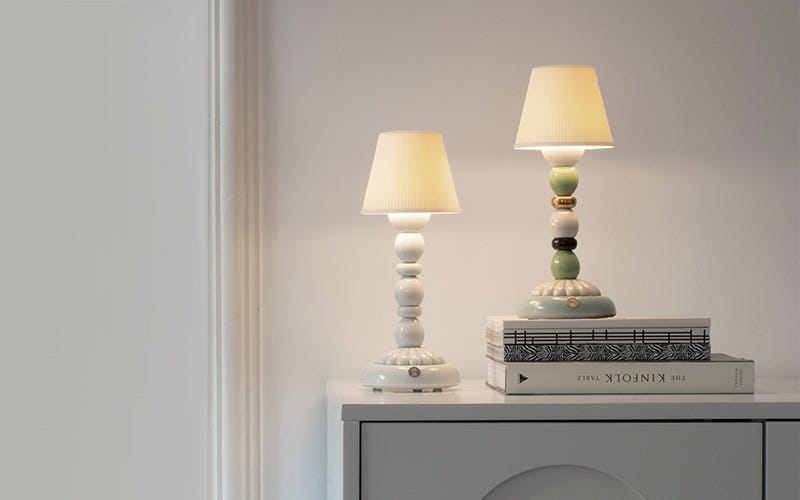 Lighting
Firefly Collection
Lladró is also light. Lamp designs that invite you to feel the warm, evocative glow of light filtering through the porcelain.
Discover
Medieval Tournament is a spectacular High Porcelain limited edition which captures all the fascination and romanticism of a legendary time, and a demonstration of Lladró artists' control of sculpture and ornamentation.
The Guest,the charismatic character created by Jaime Hayon for Lladró, is an invitation to renowned artists to give it a unique personality. Paul Smith, Tim Biskup, Devilrobots, Gary Baseman, Rolito and Jaime Hayon himself are the forerunners of Ricardo Cavolo, the Spanish illustrator invited on this occasion.
Handmade
The High Porcelain concept is the maximum expression of Lladró's work